Dear modellers,
I beg your pardon for my bad english at first. I'll do my best....and this is not much ;-)
I want to present my diorama "Ungarn 1944 – verdächtige Geräusche hinter dem T34"
The scale is 1/16.
The dimensions: 130 x 60 cm
The buildings, furnitures, rats and the most other things of the diorama are selfmade.
The kits:
Trumpeter Tiger 2 1/16
Picture from
http://www.Trumpeter-china.com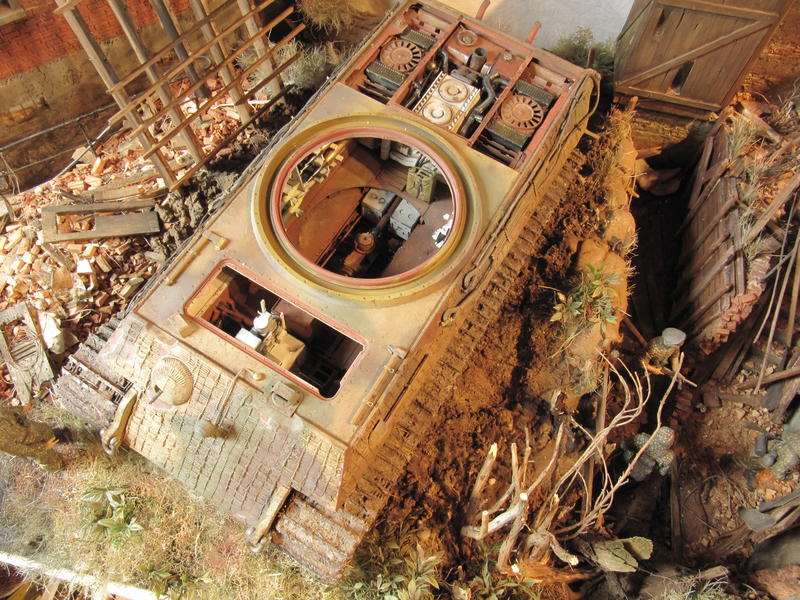 The T34 wreck is an RC tank from Wasan
The figures are from Verlinden, Tamiya, Dragon and Legend
The story:
2 rats behind the T34 are looking for food. The soldier in front of the wrecks hears this and is alarmed. The soldier behind him gets frightened (?).
Sorry. My English is to bad.
Pictures tell more than thousand words
If you are interested: the report of the diorama building is at this website
http://www.wetekam.eu
Now the pictures
At first a black-and-white shot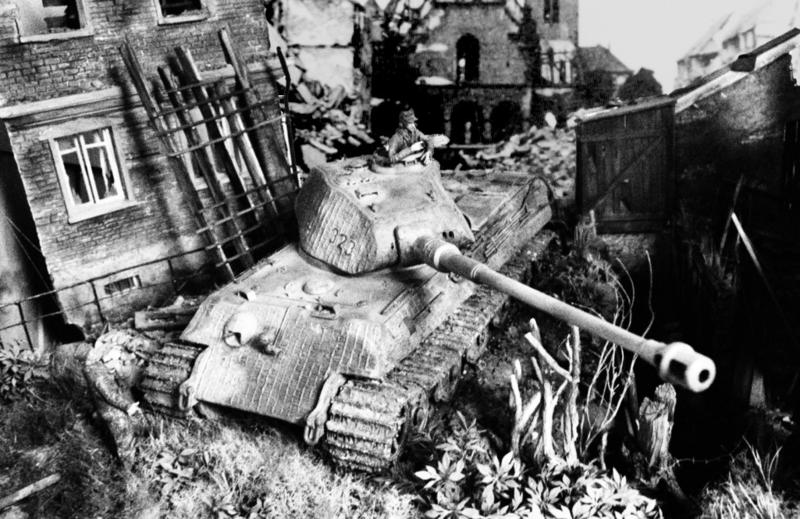 The diorama complete sight from the front:
The King Tiger:
The T34 wreck: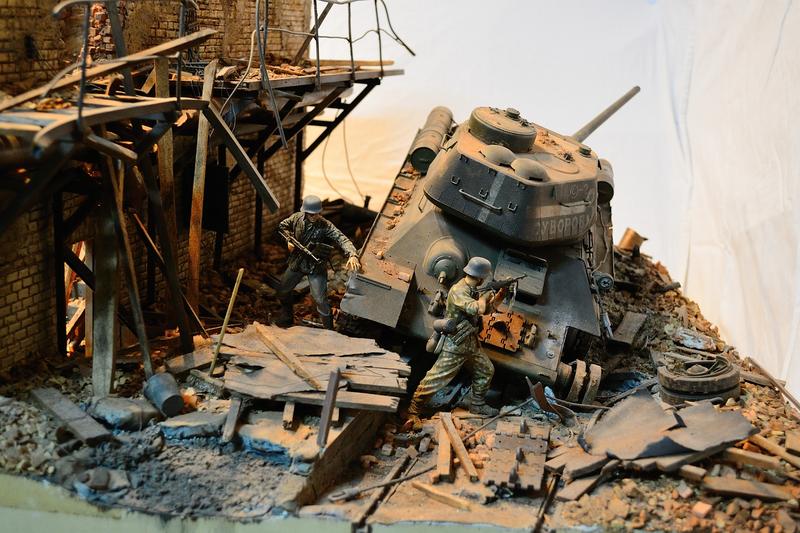 Thanks for looking my Diorama.