Greg
Thank by your comments, but this model it is not mine. I It put that photo like example, I will be try to take your advice, thanks again.
Well I show the firsts steps of the paint, the new advances: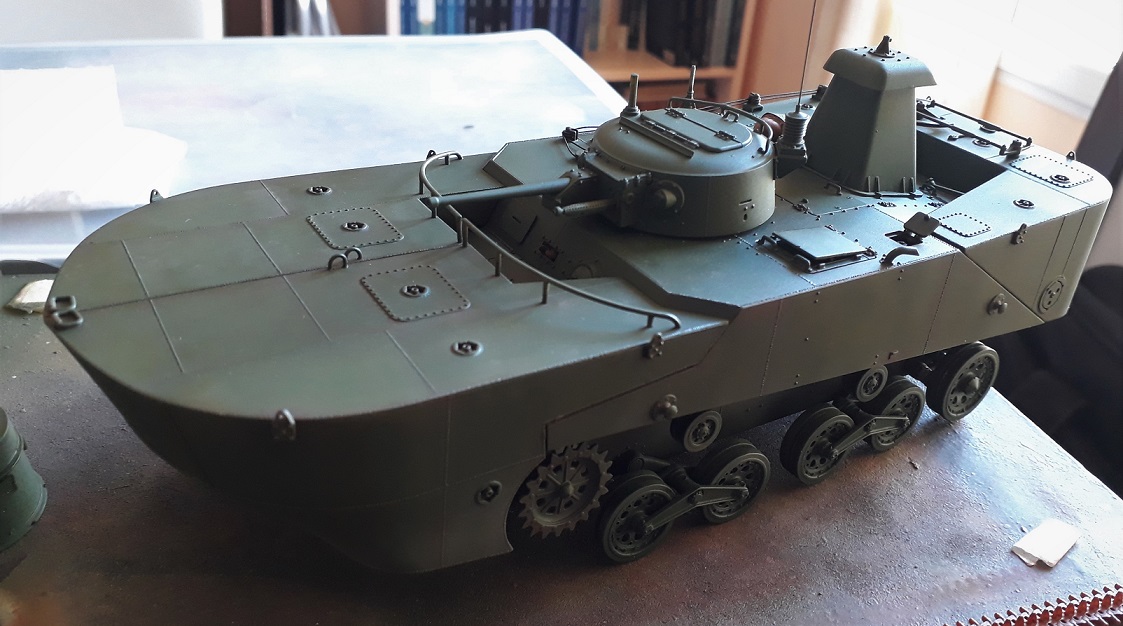 Important, I had problems...
... be careful with the caterpillars since they are very delicate, it is problematic to put them in the model ... I suggest that you connect the traction wheel first, close the track and the last step, place the tensioner wheel.